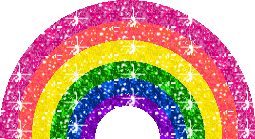 join our V.I.T. Club!
(very important tongue)
get the latest SCOOP
along with a sweet and exclusive treat!
​Emails sent monthly!
​
custom order or cake inquiry?
please e-mail our bakery tspbakingcompanyORDER@gmail.com
INCLUDE: date needed, cake/mini cupcakes/cookies, servings, and budget
we will respond within three days.
​
702-331-9265
​
we offer 10% off for military & first responders!
*please show I.D.*
owners
Richard and Kari Garcia
6120 N Decatur Blvd, #103
North Las Vegas, NV, 89130
​
702-331-9265
​
HOURS
​
Monday - Friday: 6:00am - 8:00pm
Saturday: 8:00am - 8:00pm
Sunday: 8:00am - 6:00pm
​
​
​
all rights reserved - tsp. baking company. bakery, cupcakes, cookies, cakes. North Las Vegas. nevada