OUR LOBBY IS OPEN:
8am - 6pm
MONDAY-SATURDAY
CLOSED SUNDAYS
*CLOSED NOV 25 - NOV 28*
*THANKSGIVING*
*CLOSED DEC 24
- Jan 2
*
*CHRISTMAS*
DELIVERY AVAILABLE WITHIN
10 MILES
*with 24 hours notice*
TWO HOUR WINDOWS:
9am-11am or 11am-1pm
WE DO NOT DELIVER TO
THE LAS VEGAS STRIP or HOTELS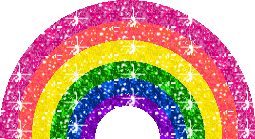 ​
NEED A CUSTOM ORDER?
Don't come in...just email!
​
tspbakingcompanyORDER@gmail.com
​
INCLUDE: date needed, cake/mini cupcakes/cookies,
servings needed, and budget
WE WILL RESPOND WITHIN 3 DAYS
​
Call us when you've received your notice that you are on paper to finalize your order with a full payment.
702-331-9265
​
We CAN make any of our current mini cupcakes into
4", 6", or 9" cakes with AT LEAST 4 DAYS' NOTICE
of our daily designs
​
SOME DATES DO FILL UP, and
WE MAY NOT BE ABLE TO
TAKE YOUR CUSTOM ORDERS
​
ORDERS ARE NOT FINAL UNTIL FULL PAYMENT HAS BEEN RECEIVED WITHIN
4 DAYS OF PICK-UP or DELIVERY
​
​
​
​
​
​
​
​
we offer 10% off for military & first responders!
​
*please show I.D.*
tsp. baking company
est. 11.11.2016
owners
Richard and Kari Garcia
6120 N Decatur Blvd, #103
North Las Vegas, NV, 89130
​
702-331-9265
​
​
​
​
all rights reserved - tsp. baking company. bakery, cupcakes, cookies, cakes. North Las Vegas. nevada